I. Why I chose to use short videos in teaching
As we all know, the entire world was struck with a serious transmittable disease. Our country was no exception. There was even a short period of time when the Czech Republic was dominating the statistics of the infection, taken relatively to the number of its population. As one of the state-ordered precautions, almost all schools in the country were closed for in-person education during most of the school year 2020-21. As a result, online schooling began to boom and bloom, with all its advantages and shortcomings. Our elementary Martin Luther School in Pilsen started to use WebEx for online video lessons for the subjects such as Math, History, Czech or English, and Google Classroom as an offline platform for creating, sharing, and grading assignments. Since only at most 40% of the regular time spent "in school" was recommended by the schooling authorities to be covered by online "on screen" teaching, the few time slots for WebEx were quickly taken up by the science and language subjects.
That was fine with me as one of the Religion teachers giving Christian instruction in grades 4 through 9, since I really couldn't imagine myself being "glued to the screen" while reading, narrating, or explaining Bible stories. I like to move around the classroom, use hand and face gestures, act out bits from the stories, making them "come alive" to the children. I prefer full-body communication with the little souls I teach. Therefore, I didn't mind having to use the offline means of Google Classroom. Then the idea came to my mind that, since the situation of being homebound is already stressful for the children and since they already work long enough before the screen, they can for a change just sit and watch a short film with a spiritual message that would teach them valuable lessons. Lessons for life.
II. How I found the appropriate short videos
It's simple these days. You go online and just type "short film with a message," or "award-winning short film," or "Christian short film," something along these lines. The trouble is, you get tens and tens of video results, most of them accessible on Youtube. Since our TV at home didn't support viewing YTB videos, I downloaded some thirty of them and brought them home on a USB drive, plugged it in, got a pencil and a notepad, lay down on a sofa, and enjoyed the movie night, composed of what seemed like an endless series of 5-minute films. Some were just funny. Some had sci-fi elements in them. Some promoted "alternative lifestyles." My task then while watching was to find those films which had a message consistent with the biblical worldview and one that would be understandable, at least for the most part, by children aged 10 to 15 years. When Bible verses and principles started popping up in my mind, I knew I had a good candidate.
One technical problem was that the absolute majority of the films were in English. My search for short films in Czech produced only two reasonable results, one of which was a film I had already been familiar with. Although the students at our school have extensive education in English, so that by the 9th grade most of them are fluent in it, I still wanted to make sure that everything said in the films was understood by every one of them, from grade 4 to 9. In addition, I was going to encourage the children to watch the films together with their parents, thus having a chance to discuss the meaning of what they saw within their family circle. (Some of the films might have still been above the comprehension ability of the littlest ones, so here the parents could help). To make a long story short, I learned how to furnish the films with Czech subtitles. It had taken me some time and effort to do so but from the feedback I later got from the children I knew that it was worth it.
III. What these short videos are about
Let me briefly introduce you to the films I had chosen. The first one is in Czech and is called 'Most' (The Bridge). It illustrates in a dramatic way what pain it must be for a father to sacrifice his son in order to save a train full of passengers. The allusion is, of course, to the heavenly Father giving up His Son in order to rescue sinful humanity. As the Bible says, "We have seen and testify that the Father has sent his Son to be the Savior of the world." (1 John 4:14) Yet, before I assigned this film to the students, I had changed my mind and chose the following one instead. I realized the film 'Most' is too drastic, geared rather to an adult audience (especially fathers and mothers), and might have left the children viewers in depression or anxiety.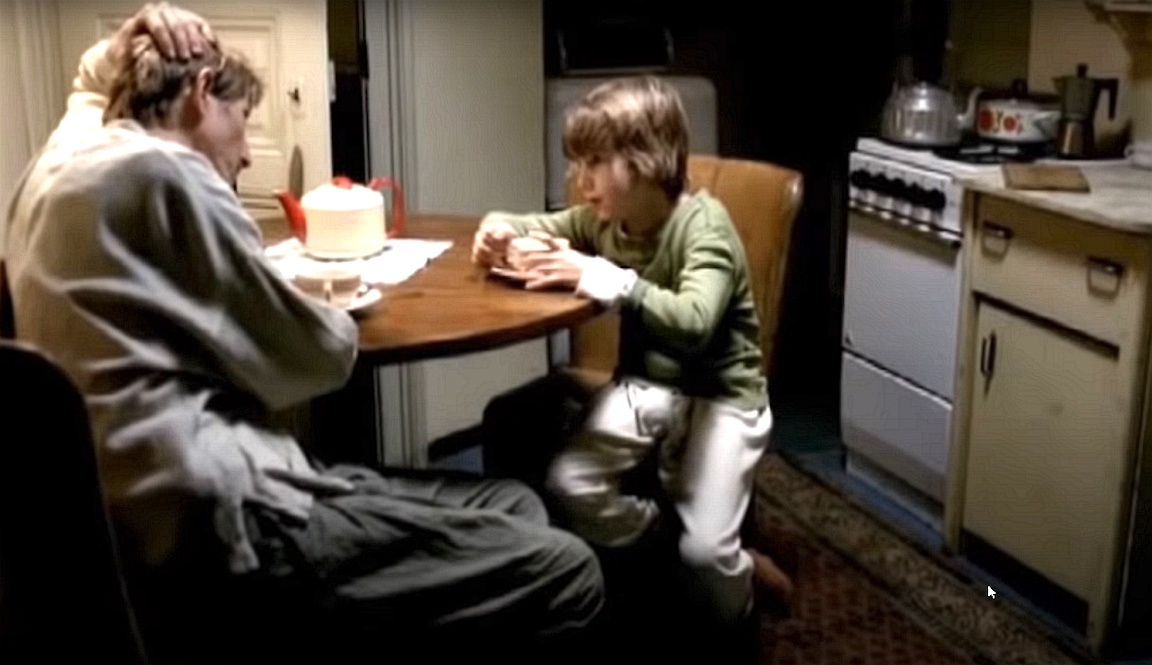 Most (The Bridge) — father and son
'The English Teacher' deals with the heavy burden of guilt, and is about a man who failed immensely, now desperately seeking forgiveness and reconciliation. A Bible verse that comes to mind in relation to this topic is, e.g., "Bear with each other and forgive whatever grievances you may have against one another. Forgive as the Lord forgave you." (Colossians 3:13) It's not always easy, as you see in the story.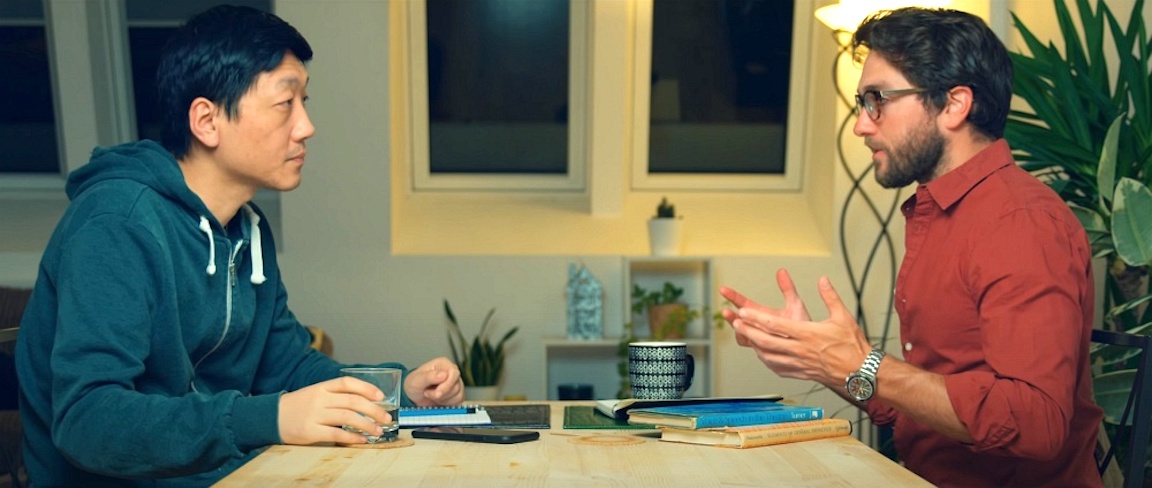 The English Teacher — teacher and student
The following film, called 'The Butterfly Circus', brilliantly depicts how our defects, limitations, or inadequacies don't need to label us forever, and how, with God's calling to a new life in a new community, comes the discovery of one's gifts and the motivation to inspire others with them. As the Bible reminds us, "…those parts of the body that seem to be weaker are indispensable, and the parts that we think are less honorable we treat with special honor." (1 Corinthians 12:22-23a)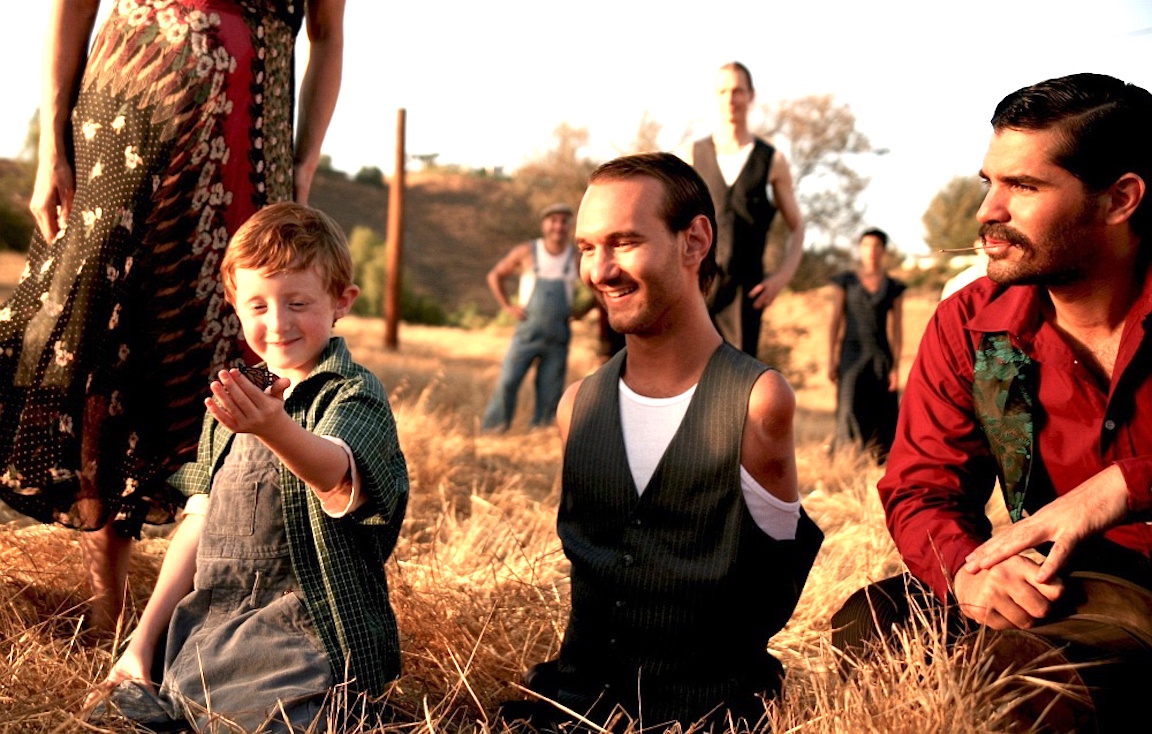 The Butterfly Circus — setting butterfly free
The Czech film 'Soukromé lekce' (Private Lessons) is a student film. In it, a single mother is so busy with earning money for the family that she neglects to spend time with her son. He, therefore, invents a simple plan to get more attention from his mom, helping her reevaluate her priorities. The film promotes true family values, and the book of Proverbs is full of useful advice with respect to prioritizing, such as, "Better a dry crust with peace and quiet than a house full of feasting, with strife." (Proverbs 17:1) The words of Paul written to Christians in Corinth might also be applicable here: "...I will not be a burden to you, because what I want is not your possessions but you. After all, children should not have to save up for their parents, but parents for their children." (2 Corinthians 12:14)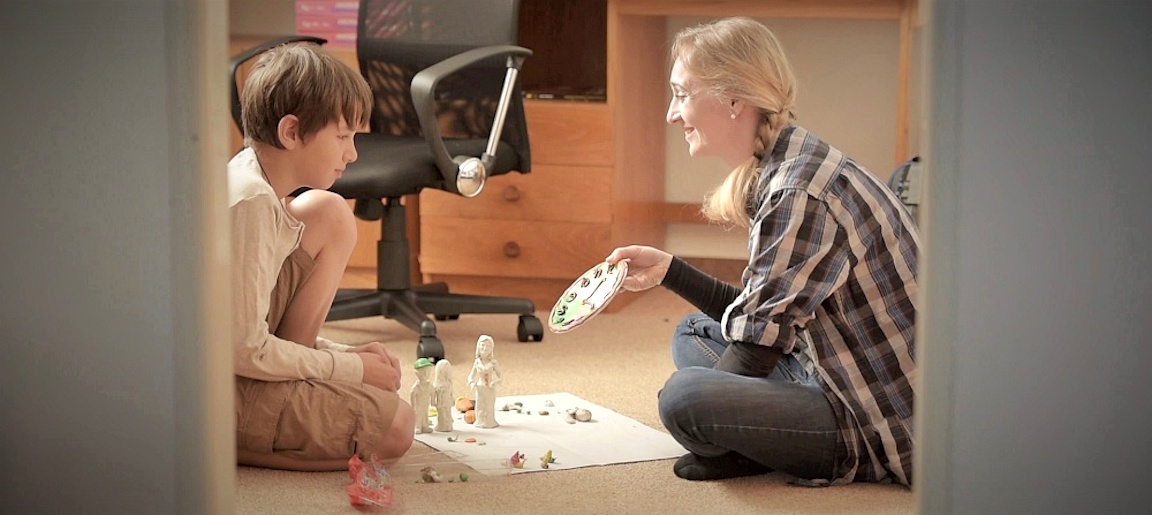 Private Lessons — mother and son
Afterwards came three animated short films. 'Spellbound' portrays how hatred, anger, and envy can grow out of control and consume us to the point that they become like a monster. The Bible confirms that, saying, e.g., "For a man is a slave to whatever has mastered him." (2 Peter 2:19b) The film suggests a solution in line with what the apostle Paul wrote: "Do not be overcome by evil, but overcome evil with good." (Romans 12:21). 'Snack Attack' warns us against misjudging strangers simply based on their outfit or some outward traits. The Bible likewise tells us: "Therefore judge nothing before the appointed time; wait till the Lord comes." (1 Corinthians 4:5a) And 'Volunteer Your Time' [Mr. Indifferent] encourages us to, well, volunteer our time — and get active in doing simple acts of kindness or otherwise improving life in the community we are a part of. The Bible similarly urges us, "Do not withhold good from those who deserve it, when it is in your power to act." (Proverbs 3:27)

Spellbound — Snack Attack — Volunteer Your Time
The short film 'Abandoned' is a Christian parable — teaching us that although we don't see our heavenly Father, sometimes even thinking He has abandoned us, He is with us always in His love, guiding us, protecting us, rearing us, and working all things together for our good. Indeed, as the apostle Paul says, "We live by faith, not by sight." (2 Corinthians 5:7)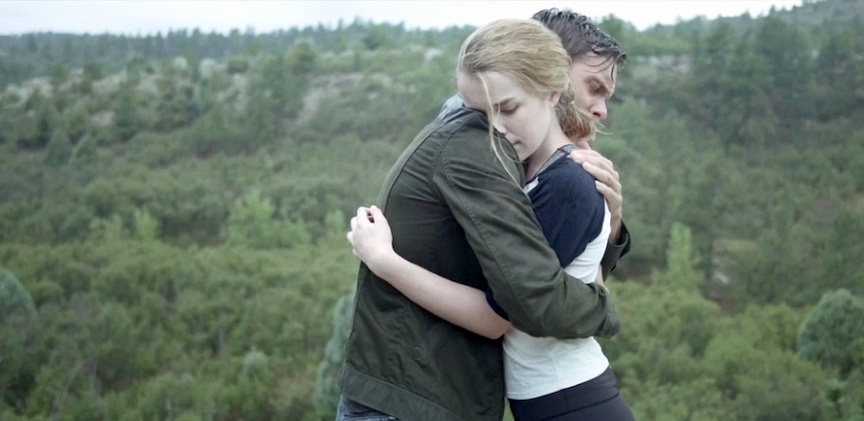 Abandoned — father and daughter
'Frankly Speaking' is a short film highlighting the significance of our thoughts, of our true inner selves, which may greatly differ from what we tell others and want them to believe. The Bible says about God that "He will bring to light what is hidden in darkness and will expose the motives of men's hearts." (1 Corinthians 4:5b) Therefore now is the time that we sincerely ask God for that which king David had asked Him: "Hide your face from my sins and blot out all my iniquity. Create in me a pure heart, O God, and renew a steadfast spirit within me." (Psalm 51:9,10)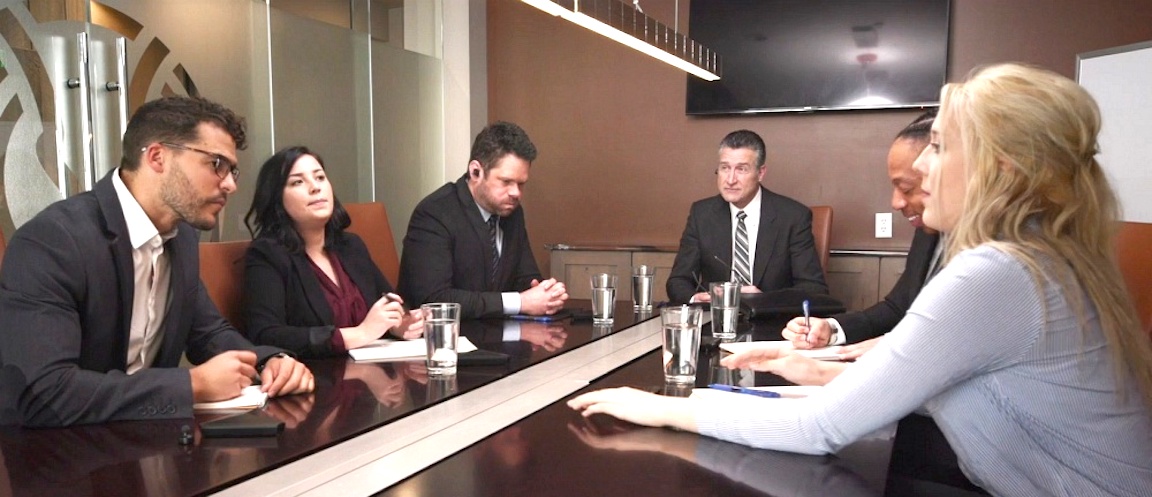 Frankly Speaking — employees and boss
The final short film is called 'The Cliff'. It emphasizes, in a somewhat amusing and ironic way, the importance of telling the truth, however unpopular or painful it may be, to the neighbor who is in danger. Applied to the truths of God's Word, we recall Paul bidding Timothy: "Preach the Word; be prepared in season and out of season; correct, rebuke and encourage–with great patience and careful instruction. For the time will come when men will not put up with sound doctrine. Instead, to suit their own desires, they will gather around them a great number of teachers to say what their itching ears want to hear. They will turn their ears away from the truth and turn aside to myths." (2 Timothy 4:2-4)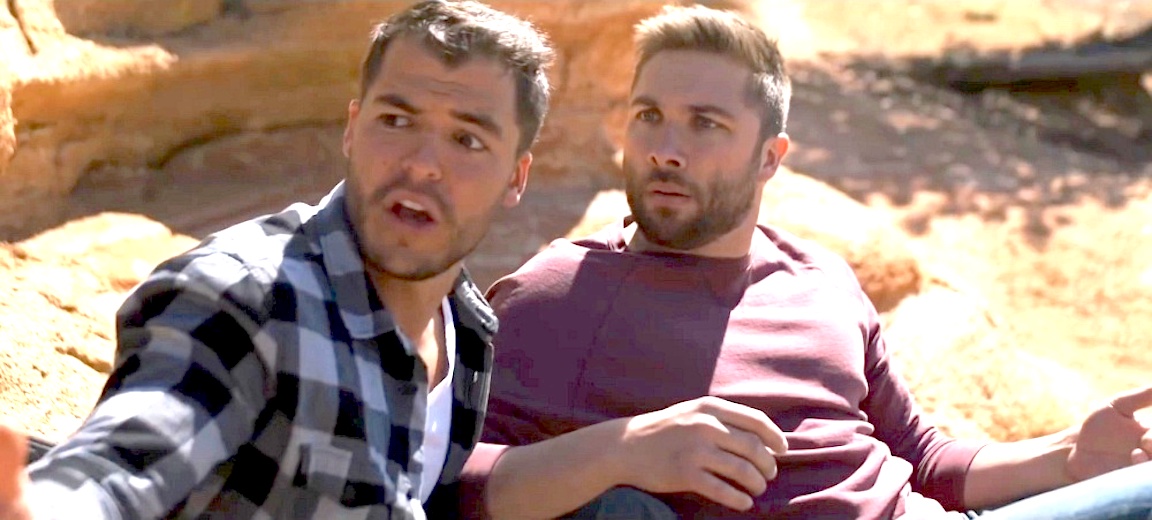 The Cliff — two friends
None of the films displays the Gospel in an explicit way. In other words, a viewer would not probably find salvation in Jesus, the Son of God, just by watching these short films. There may be some allusions to the Gospel, but the main points of the films revolve around different aspects of our human lives in general, and the Christian walk in particular. The films deal with relationships, values, fears, guilt, prejudices, truth, love, pretense, or roles in life — topics important not just for children.
IV. When watching short videos is not enough
In order to help the message of the films get across to the children, I created an online questionnaire or quiz to follow each film. These consisted of multiple-choice questions or fill-in-your-answer questions, all related to the story lines, to the possible motivation for action of some of the characters, or to similarities with Bible stories or events. Some questions stirred a larger discussion than others.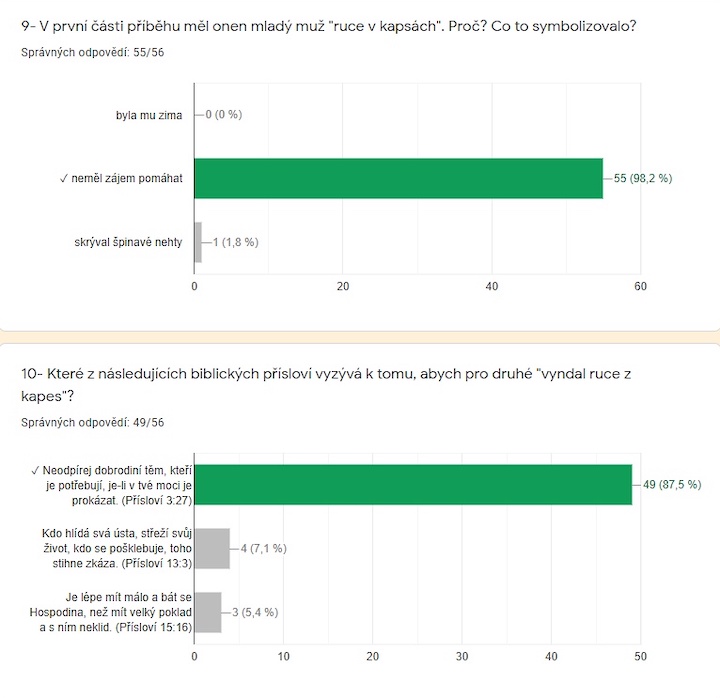 [English translation of graph: about VOLUNTEER YOUR TIME]
In the first part of the story, the young man had "hands in his pockets", Why? What did it symbolize? answers:
- He was cold
- He was not interested in helping
- He was hiding his dirty nails
Which among the following biblical passages urges the person to "take his hands out of his pockets" for others?
- Do not withhold good from those who deserve it, when it is in your power to act. Proverbs 3.27
- He who guards his lips guards his life, but he who speaks rashly will come to ruin. Proverbs 13.3
- Better a little with the fear of the LORD than great wealth with turmoil. Proverbs 15.16
For example, related to the film 'The English Teacher', by far the most perplexing question was: "Why did Robert run to see Jin in the end of the film? Did he want to beat him up? Forgive him? Or take him to police?"
'The Butterfly Circus' inspired the question: "Can you really become anything you want to be in life? Do you have limitations and why? Do you have gifts and why?" In relation to the film "Soukromé lekce (Private lessons)" we discussed not only the possible reasons why parents don't have/make time to spend with their children, but also the reasons why children don't have/make time to spend with their parents. Some open-minded honesty was required in this area.
Each quiz contained the same last task: "Grade 1 to 5 how you liked the film, from 1 = not at all, to 5 = very much." I was happy to see that more than 90% of the reactions were between 3 and 5. Besides, I have received individual expressions of children being touched and moved by the stories and even parents being brought to tears while watching these films. The films did serve their purpose well.
V. Where to find the short videos cited above
If you were captivated by my description of this unplanned teaching project, you might finally want to get to see the short films for yourselves. I will appreciate if you tell me what you think of them and whether you found them worth watching.
Most (The Bridge) —(Czech, with English subtitles)
The English Teacher
The Butterfly Circus
Soukromé lekce (Private Lessons) — (in Czech only)
Abandoned
Frankly Speaking
The Cliff
Three Animated Short Films:
Spellbound
Snack Attack
Volunteer Your Time (Mr. Indifferent)

---
Translate this page into your language
Return to original language with "show original" button at top left.