In this presentation I intend to discuss the use of stained glass windows in a congregation's ministry.
A. The Purpose of Stained Glass
Stained glass helps worshippers focus on Jesus and prepare them to worship him. Stained glass windows help us think about Scripture. Some churches have a relatively simple assortment of windows. Others are more elaborate. Christian symbols in glass are very popular. Some church members can review God's entire plan of salvation as it is laid out in their church's windows.
B. Photographing stained glass.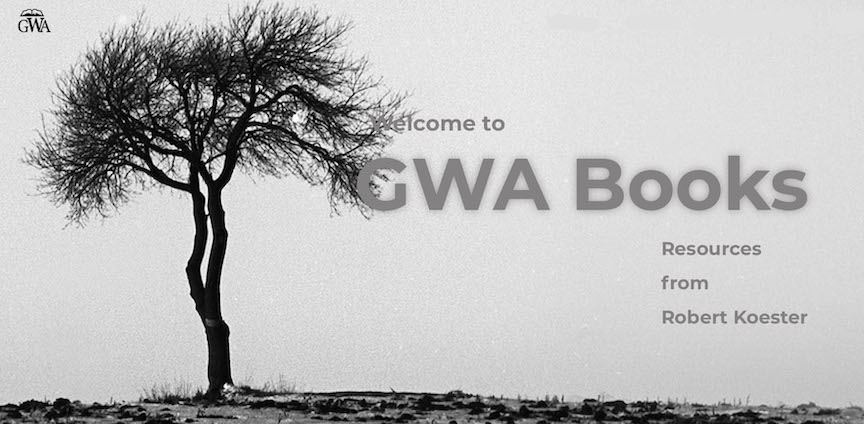 My personal web site
features a section dedicated to stained glass windows. Click there on the "Stained Glass" tab at the top of the page. The first image contains a link to a web site that features the stained glass in about 130 Wisconsin Evangelical Lutheran Synod (WELS) churches.
This site can also be accessed directly. [Conference host's note: check this site — it is a real treasure. Check also this presenter's stained glass page.]
We were member of a large WELS church that had two huge windows on the sides of the building. I wondered if I could photograph them and capture a hint of their brilliance. This was in the early days of digital photography. I first tried medium and large format film cameras. A large format bellows camera held the most promise because it could control the perspective. But after some experimentation, I found it too difficult and too expensive to use film.
Digital cameras were starting to yield respectable results. I started with a 6 megapixel Nikon D70. Over the years I developed ways in Photoshop to merge smaller images into a single large one. The next generations of cameras that could capture more pixels helped to reduce the number of images that had to be merged in Photoshop.
The stained glass page also contains a PDF document that gives tips on how to photograph stained glass.
C. Stained glass and the Gospel
The Reformation was a time of change. The worship of Mary and prayers to the saints were replaced by the worship of Christ and an emphasis on the gospel of his gracious forgiveness and on the sacraments. Over time, stained glass underwent a major change in the churches that switched from Catholic to Lutheran.
Some years ago the Wisconsin Synod purchased a former Catholic school to use as one of its preparatory schools. The campus was very useful. Two of our children attended there, and we visited them as often as we could. On Sunday mornings we worshiped with our children in the large and beautiful church on campus. However, it was always rather jarring to stand up to leave and be staring at the large rose window in the balcony featuring Mary in all her heavenly glory. This was in addition to the images of the saints in the side walls.
That scenario was repeated many times during the Reformation. People were forced to be surrounded by scenes depicting teachings they had rejected. But as was characteristic of the conservative Reformation in general, Lutherans did not immediately destroy those windows. In time, as churches could afford it, they replaced them with images that focused on the Gospel—on Christ's life, suffering, death, resurrection, ascension, and on the sacraments he instituted. They also retained much of the symbolism of the ancient church, just as the reformers retained God-pleasing parts of the ancient liturgies.
D. Using Stained Glass in Worship and Evangelism
Services of the Word in Stained Glass and Song Over the years I've developed four services I call "A Service of the Word in Stained Glass and Song." These services contain the traditional parts of a worship service: confession of sins, congregational hymns, Scripture readings, and prayers. The services feature songs that combine stained glass images, Scripture verses, and songs sung by three WELS groups: Luther Prep Singers, the Wisconsin Lutheran Seminary choir, and the contemporary WELS song group Koine.
The stained glass page contains samples of these songs (thanks to Tom Kuster from the Christ in Media Institute and Amanda Quist at Bethany Lutheran College for converting them to accessible formats). PDFs of the bulletins used in those services can also be found there.
Technical note: The services are all written using Flash. This program was in widespread use when I started working on these services. Since HTML 5, Flash is no longer supported. Adobe has replaced Adobe Flash with a somewhat similar program, Adobe Animate. For me, it would be too much work to rewrite all my files in Animate. Amanda Quist converted the .swf files into the .mp4 files you can view on my web site. Other components of the service have to be advanced with mouse clicks generated by Flash, so there are no samples of those parts of the service. The service is run off an opening menu on screen. I use a projector and a large screen to display the images as large as possible.
Outreach in nursing homes
I've used the worship services noted above in nursing homes. They are aimed at the general nursing home population. I was about to start these in Rapid City when we retired here, but COVID threw a wrinkle in those plans. I hope I will be able to resume soon. For nursing homes, I don't use the entire worship service. Rather, I use the songs with brief introductions.
A future project: introductions to church services
Many churches use large viewing screens. My plan is to create 2 to 3 minute seasonal service introductions for each Sunday of the church year. These would be PowerPoint presentations using piano or organ hymns from worship resources CDs, along with appropriate stained glass images fading in and out as the music plays. Scripture verses will be included. They would be two to three minutes long. If anyone would be interested in working on this project with me, we could divide up the tasks.
Refrigerator Magnets
I've developed a set of refrigerator magnets each featuring a stained glass image and a Bible passage. In my last church we distributed door hanger bags with an introduction to our church along with two or three magnets. The magnets contain no church advertising, just a stained glass image and Scripture. People may not be interested in our church, but they might put these on their refrigerator and in the process God's Word finds a presence in their homes. Over the years we handed out thousands of these. Sometimes I would meet someone who would say they use them. In bulk, we got the price of a magnet down to about 20¢.
Hi-res PDF files suitable for printing are linked on the stained glass page.
Use in WELS publications
Over the years, Northwestern Publishing House has used stained glass images in Meditations, in the Forward magazine, and on numerous book covers.
---
Translate this page into your language
Return to original language with "show original" button at top left.