I have to admit, I love a good romance novel. I (try to) turn off my academic brain and ignore things that I could analyze, and instead escape into a story where boy meets girl, they deal with a problem, and find love. It's one of my favorite escapes and I appreciate that there are some well-written Christian romance stories out there.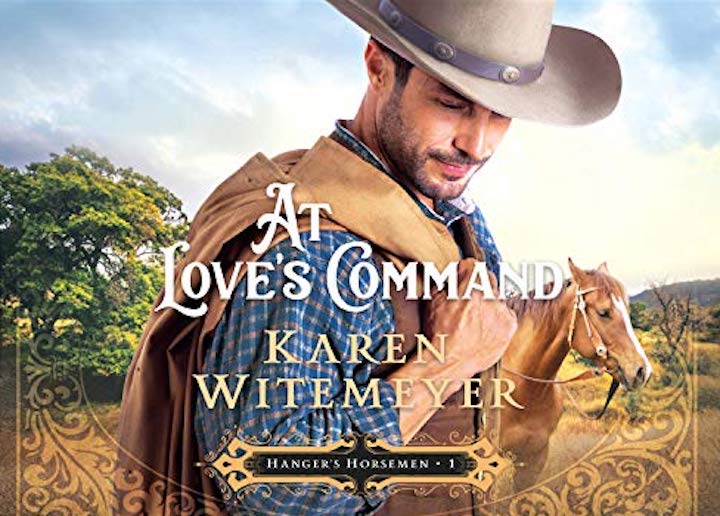 The controversial book
So when I saw a news article about how a Christian romance novel's award had been revoked because of concern over how it depicted the massacre at Wounded Knee, I was interested since it addressed one of my favorite forms of entertainment and my academic research interests. Moreover, the debate over the award revocation highlighted issues within media production that we, whether Christians producing media or Christians sending Christian messages through media, need to consider in order more effectively to show and share God's love with others. I want to first provide some examples of the issues with media production and then consider what questions we should be asking in order to better share God's Word.
Racial Issues in Media Production
In the past year racial issues have been centered in the public eye in the United States. Related concerns and commentary about how media address these issues have been topics of conversation, from how to address race and policing in television, to how a reboot can offer a needed different perspective to the 1960s, to recognition of the value of having shows about Native Americans run and acted by Native Americans.
These opportunities, however, are not the whole story. Concerns continued to be raised about representation within media. For instance, even as the comedy series Rutherford Falls on Peacock received praise for telling stories of indigenous people, critics raised worthwhile questions about how those stories are presented and balanced with the story's other characters, such as how the show centered on familiar problems for a white character when more stories could be told about Native Americans. These issues are not isolated: when a medium portrays an underrepresented group, the expectations are high and concerns about representation arise because groups are invested in how they are represented. For instance, Peter Feng (2020) wrote about how Asian Americans hoped for authentic representation in the sitcom All-American Girl, and he described their bitter disappointment and subsequent criticism of the show. Melissa Click and Sarah Smith-Frigerio (2019), through focus groups, captured some of these complexities as black women shared their desire to see themselves represented on television, and therefore appreciated the show Empire, yet at the same were concerned that one of the characters was portrayed broadly rather than realistically. These stories matter, as sociologist Herman Gray (2005) argued, because media is one of the prominent areas for us to see, discuss, and develop cultural meanings about race.
These problems are compounded by a lack of diversity in media. In a recent public letter to PBS, for instance, documentary maker Grace Lee requested that PBS review their programming choices, noting that an upcoming documentary on buffaloes would "merit 80% of the airtime afforded to Asian American history." Mainstream media focuses on telling a diverse set of stories of white individuals, but not so much for other cultural groups — and if they do, they often don't succeed or are criticized For example, Hoerl (2007) considered how media reviews of the movie Panther also limited its potential influence as a counter-memory, and Whitt (2005) analyzed the stories that may not have appealed to white audiences in a short-run TV show.
These problems aren't limited to secular productions; Christian productions are also affected. Christians who produce media for outreach also need to be aware that these issues exist and that we need to address them within our own practices. As we work to share the Gospel message, we need to consider how we are showing concern for others in what stories are told and who is telling those stories.
Consider the example I mentioned at the start of this piece: how a Christian romance novel by a white author reflected Native American history. It shouldn't be a surprise the romance genre already has some limitations: the stories generally are about white men and women, written by white authors. In this case, however, the controversy was not just that there are few diverse voices. There is concern the author presented an inaccurate portrayal of what happened at Wounded Knee in 1890, used Bible verses to justify an event, usually described as a massacre today, while ignoring historical context, and provided a happy-ever-after for someone who participated killing people at Wounded Knee — impacting readers' understanding of the massacre and of Native Americans. The main character is horrified by the event he participated in, and the publisher states the book's goal was not to glorify a massacre since the main character tries to atone for what happened. But we also should recognize that these concerns raise important questions about how sharing the Gospel message could be hindered.
Communication scholars help us understand that how history is presented affects our understanding of the past in ways that can reinforce stereotypes or hide elements of the past that nations would prefer to ignore (Martin & Nakayama, 2018). In this case, a reader could conclude that a massacre was justified by Scripture since in the opening scene Bible verses are quoted between two soldiers, while no mention is made of the conditions that led to Wounded Knee. A white audience has a "feel-good" story, but what does it do for Native Americans? Does it perpetuate harmful stereotypes of who were the "good guys" and "bad guys" in our nation's dealings with Native Americans? Does the story help marginalized people feel included as God's children, or does it exclude their experiences and the situation's realities? The underlying messages and impact — part of what communication studies can help us uncover — should be part of the conversation as we produce media for our outreach efforts.
Next Steps
My goal here is not to place blame or say we can't watch certain shows or read certain books. Rather, I want to emphasize that we need to acknowledge these problems in both secular and Christian media production circles and consider how to address them.
As Christians who want to share the Gospel effectively, I argue we have a responsibility to recognize in these issues the opportunity to produce better media and further our Gospel outreach. When we don't, we can impede the sharing of the Gospel. People were turned off from a particular Christian romance novel because of its presentation of who was seen as redeemable, while passing over the United States' policy of mistreating Native Americans that led to their (understandably) fighting for their land, culture, and rights. As Christians, we know God in Christ has redeemed everyone, no matter their sins. We need to consider this: how we tell certain (white) stories could turn people away from the Gospel message.
So where do we go from here? In order to share God's Word through media formats more effectively I suggest we start by reflecting on ourselves, our practices, and where we can make meaningful change — asking ourselves:
Whose stories are we telling, producing, and sharing? How are we using our platforms — whether books, websites, podcasts, movies, or something else — to include others?
How has what I have learned in school, from production workshops to history classes, affected how I view race? How can I educate myself on these issues (and avoid tokenizing someone from a marginalized group)?
As we educate ourselves, we can ask who are we inviting to the table? Are we actively seeking ways to increase diversity in who can share their visions and ideas? What are strategic ways to do so?
Who benefits from the story we are telling? Who will feel included — and who will feel excluded?
There are no easy solutions to these problems, nor do I claim to have the answers. But I do believe we need to ask these questions in order not only to change our individual actions, but also to guide how we develop, write, and produce Christian media. By acknowledging that we cannot not consider how race affects our communication, we can better share the Gospel message. In Christian love, we can do no less.
References
Bates, K. G. (2020, January 4). Racism scandal in the romance writing industry.
NPR.
https://www.npr.org/2020/01/04/793572217/racism-scandal-in-the-romance-writing-industry
Bates, K. G. (2021, August 5). Romance Writers of America was doing better with race—until a recent award choice. NPR. https://www.npr.org/2021/08/05/1025195204/romance-writers-of-america-was-doing-better-with-race-until-a-recent-award-choic
Click, M. & Smith-Frigerio, S. One tough-Cookie: Exploring Black women's responses to Empire's Cookie Lyon. Communication Culture & Critique, 12(2), 287-304.
Deggans, E. (2021, September 24). ABC's new 'Wonder Years' succeeds by centering a black family in history. NPR. https://www.npr.org/2021/09/24/1040388738/wonder-years-review-reboot-abc
Feng, P. X. (2020). The burden of representation in Asian American television. In L. K. Lopez (Ed.), Race and Media: Critical Approaches (pp. 79-91). New York University Press.
Gray, H. (2005). Cultural moves: African Americans and the politics of representation. University of California Press.
Harris, E. A. (2021, August 30). In literary organizations, diversity disputes keep coming. The New York Times. https://www.nytimes.com/2021/08/30/books/diversity-literary-rwa-scbwi.html
History.com Editors. (2019, May 21). Wounded Knee. History Channel. https://www.history.com/topics/native-american-history/wounded-knee
Hoerl, K. (2007). Mario Van Peebles's Panther and popular memories of the Black Panther Party. Critical Studies in Media Communication, 24(3), 206-227.
Lee, G. (2020, October 22). To truly reflect diversity, PBS must end its overreliance on Ken Burns as 'America's Storyteller.' Current. https://current.org/2020/10/to-truly-reflect-diversity-pbs-must-end-its-overreliance-on-ken-burns-as-americas-storyteller/
Lopez, K. (2021, April 22). 'Rutherford Falls' Review: Ed Helms confronts racist history in a misguided Peacock comedy series. IndieWire. https://www.indiewire.com/2021/04/rutherford-falls-review-peacock-ed-helms-1234628985/
Martin, J. N. & Nakayama, T. K. (2018). Intercultural communication in contexts. 7th Ed. McGraw Hill Education.
Shivaram, D. (2021, August 13). 'Reservation Dogs' is a game changer for Indigenous Representation on TV. (2021, August 13). NPR. https://www.npr.org/2021/08/13/1027317320/why-reservations-dogs-is-so-important-for-indigenous-representation
Thompson, S., Harris, A., Deggans, E. (Hosts). (2021, September 13). As 'Brooklyn Nine-Nine' winds down, it's time to assess its complicated legacy. [Audio podcast episode]. In PopCulture Happy Hour. NPR. https://www.npr.org/2021/08/24/1030610901/as-brooklyn-nine-nine-winds-down-its-time-to-assess-its-complicated-legacy
Whitt, J. (2005). Frank's Place: Coming home to a place we'd never been before. Journal of Popular Film and Television, 33(2), 80-87.
---
Translate this page into your language
Return to original language with "show original" button at top left.